Tantra massage is a beautiful, intimate ritual. While learning it, enjoy the private and individual approach. Choose one of our training programs and learn what you really need. Tantra is meant to be enjoyed and can enrich your professional massage career. Programs are entertaining and pleasurable. We respect your wishes and your needs, but also your boundaries. The advantage of our course remains its individual approach. We will follow your desired speed and focus exclusively on your needs. We will help you to perfectly understand the massage's breathing techniques and principles. During the course, you will experience the safe, intimate surroundings where you can open up and learn new things. They will certainly delight your body as well as soul. The programs are for individuals, couples and small groups.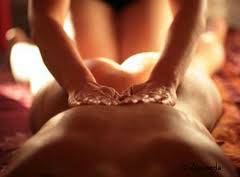 Tantra massage servers as an invitation to the world of the senses, care, beauty and tenderness. It is a real gift that opens new dimensions of sexual experience to you. Learn the basics of Tantra massage, and please your partner. We promise he won't forget!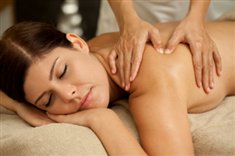 Learn the magic of Tantra massage and become a guide on the journey towards higher sexuality. The therapist's work is beautiful, purposeful and joyful work. The aim of this training program is to prepare future professionals.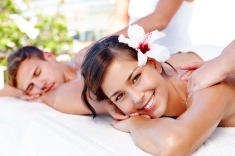 Are you only interested in some parts of our courses? Design your own program and pay only for the number of hours you really need. We recommend this option to individuals, couples and experienced masseurs who know exactly what they want.
We are a couple. Should we come together to a couple's classes or rather individually to personal sessions?
Whether you come to a session together or individually is really up to you. If there are individual things you would like to work on, it would be better to come individually first and then together. Choose witch ones issues you want to learn, individuality classes is ideal for this.
If however the idea is to benefit as a couple, then it would be better to come together to a Life, love and intimacy. Part I – II couples classes where you work together as I guide you through the various rituals and aspects of the work.
Do I need to have a partner?
No. More than half of Tantra practices are solo ones. The others I will explain or demonstrate so that you will be familiar with them when you are with a partner.
My body is old and I'm fat - won't this be a problem for you?
Not at all -why should it be? We do not love your body or even you. We love Existence of which you are an expression, just the same as we are expressions of Existence, that which most people call God. This massage is an opportunity to overcome the kind of thinking that says this is not okay and that something else would be preferable. Particularly women are subject to this kind of negativism about themselves. Interestingly, this attitude affects all women. Hardly a woman does not have something of this – even the most beautiful often find something "wrong" and do not feel at home with themselves. Tantra Sacred Massage can heal these attitudes.