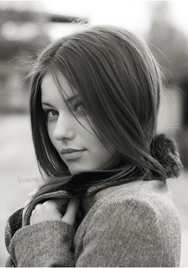 We invite Men, Women and Couples to visit and experience a blissful, healing sensual treatment by one of our fully trained Tantric Practitioners.
We invite you on a journey of self-exploration through the powerful, holistic and awakening forces of Tantra, Taoism, Kundalini and Red Lotus Tantra.
Tantra is a radiant ancient Indian art, science and philosophy that teaches us how to use our dynamic life force for healing.
Taoism is a long held Chinese philosophical tradition that emphasizes living in harmony with the Tao or that which is both the source and the driving force behind everything that exists.
Kundalini is our primordial life force energy coiled at the base of the spine and often referred to as the serpent power. It is to nourish the tree of life within us and is known as the seat of absolute knowledge.
The practice of tantra creates a Sacred Union as the conscious merging of mind, body and spirit within oneself as well as with another, leading to the ultimate goal of bliss and cosmic consciousness.
We learn to delve into a deep meditative and blissful state of being that can move us through life with greater comfort, all the while allowing us to experience the everyday in a blissful way.
You can become prosperous and abundant in love, health, happiness and personal empowerment once the rediscovery of your true sensuality is realized.
With our Red Lotus Tantra Massage Program, we guide you through your learning and tantric development, assisting your journey through body work, breathing techniques and body flow. Strengthen your innate sensual power, grow as a lover and intimate being.
Tantric Massage & Bodywork
Tantric massage is a sensual massage of the whole body which focuses on awakening your senses, increasing pleasure and inviting you to relax into a state of bliss.
Tantric body workers are experienced in the art of sacred touch and will facilitate you to discover a whole new depth to your sexuality, one which benefits your body, mind and spirit.
Your tantric massage therapist will create a unique session that suits what you are seeking to experience, whether this is an expansion on all levels of your being or to heighten and prolong your sexual pleasure or to experience full body orgasm.
Tantric Healing Practitioners
Tantric healing opens the doorway to experience a deeper level of Tantra without having to attend a group.
Tantric healing may help you to become more sexually confident, as well as developing your potential for intimacy, heart connection and personal healing.
These practitioners offer a diverse mix of tantric experiences from the many disciplines of this ancient spiritual sexual practice, that believes in conscious sexuality as a catalyst for transformation.
Tantric healing focuses on helping you to deepen your connection between your sex, heart and spirit and can practically help to transform negative patterns or past traumas into more harmony and balance.
Red Lotus Tantric Temple is not a escort service. All the tantric practitioners and tantra massage therapists are trained and qualified in various modalities. They are all commited to their on-going professional development in the field of tantra and sexual health and healing.